Restaurant Review – Yo Sushi, Intu Derby
Posted on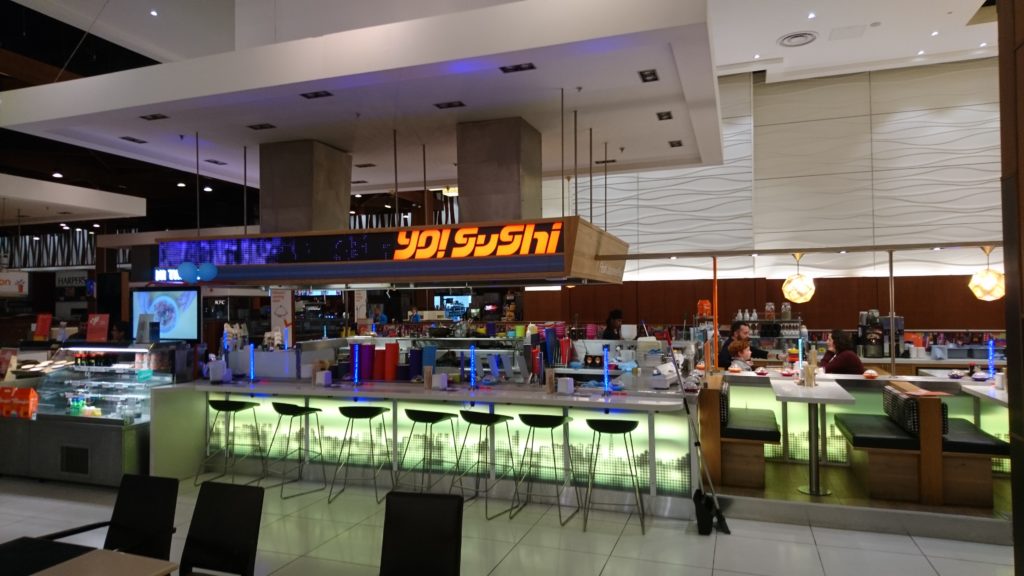 After what turned out to be a disappointing result in the football (Derby drew 1-1 with Norwich) and then enjoying the obligatory post-match beers it was time for food. We could have had a Chinese takeaway but in the end we decided to call in at Japanese restaurant chain Yo Sushi at Derby's Intu Centre.
Now we do like to visit various different restaurant types from time to time, and this includes Japanese restaurants (we did visit Wagamama recently).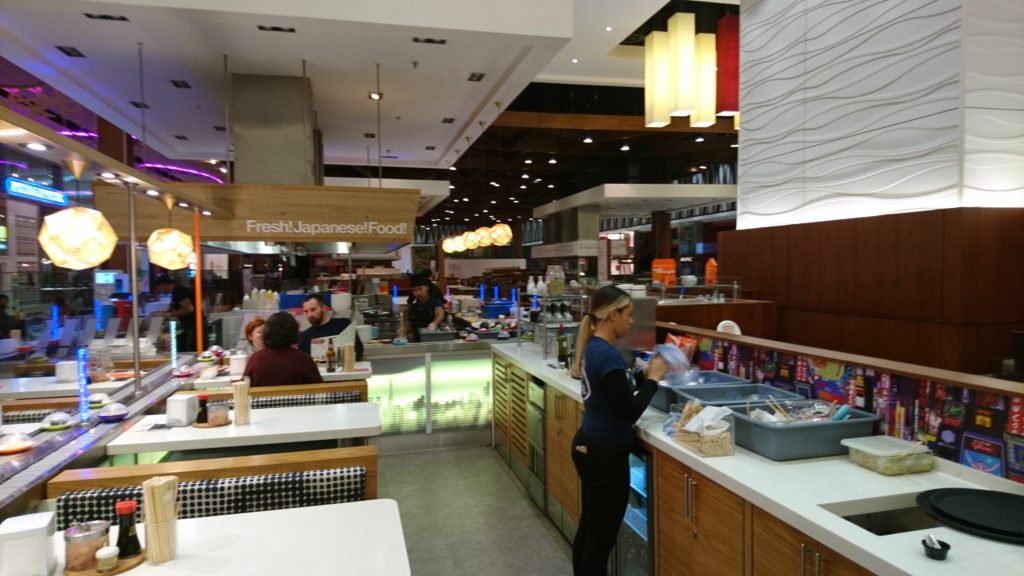 Intu Derby's branch of Yo Sushi is situated in the complex's Eat Central food court, and one of the first things to strike me about this particular restaurant is that it is quite an open restaurant in that it is not in a closed unit as such (if you know what I mean).
Food choices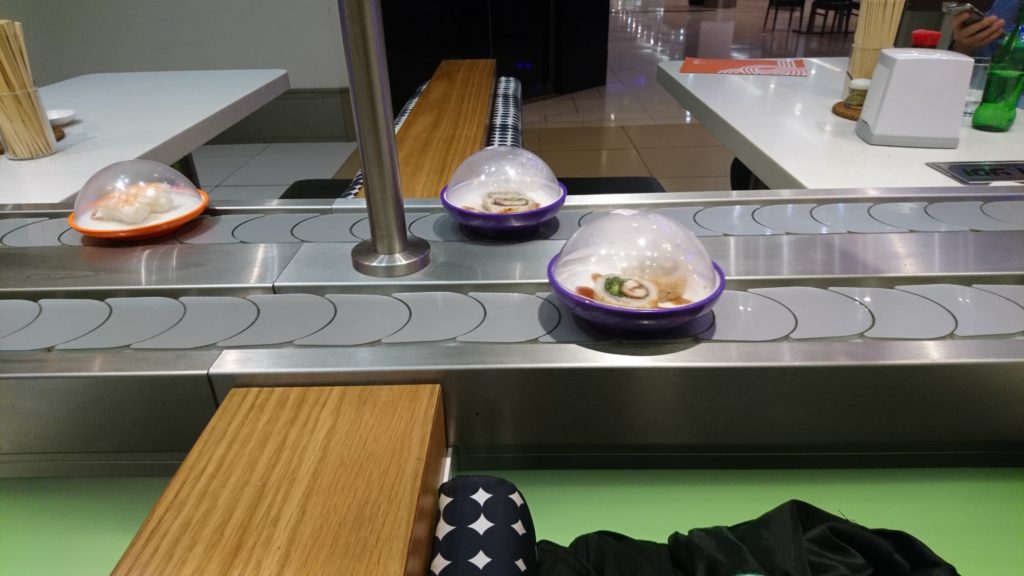 Yo Sushi's main feature is their conveyor belt system where various small dishes come past you, and you can simply take off any dishes that take your fancy and enjoy – then pay.
We decided however to opt for something a bit more substantial – Sumo katsu curries for both of us (a good choice as it turned out). Not surprisingly I opted for the Chicken Katsu Curry – tender chicken thigh in a crispy crumb with mild curry sauce, pickles and steamed rice. Now I'm not really a fan of pickles but with this dish I was able to mix them in with the curry sauce so that I couldn't really taste them. Oh, and I ate the entire dish using chopsticks (what!? no fork or spoon?)
My vegan dining partner's curry choice was the Pumpkin Katsu Curry – crispy pumpkin with mild curry sauce, spring onions and steamed rice. As well as the curry my vegan diner also had minestrone soup, which is available bottomless so you can have as much of this as you like.
Drinks-wise we opted for just plain tap water, just to keep the costs down – so rock and roll!
The Verdict
The decision to go for the Sumo curries was definitely a good choice, and they were good tasty curries as well – and at £9 each the sumo curries are not too bad value at all in my opinion. Maybe on a future visit I'll be a bit more adventurous and go for something from the conveyor belt, but that's for another time.
Address – Eat Central, Intu Derby, Level 2, West Mall, Derby DE1 2PL
Website – https://yosushi.com/restaurants/derby
Facebook – https://www.facebook.com/YOSushi/