Restaurant Review – Cafe Milano, Cambridge
Posted on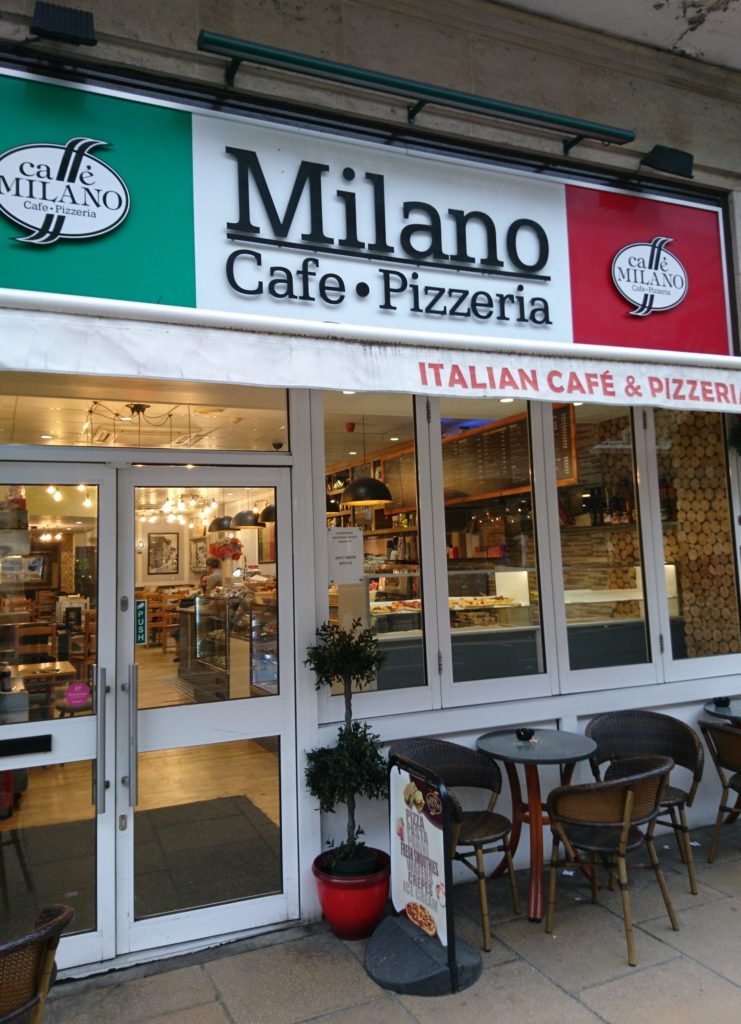 This particular restaurant visit isn't necessary part of a recent short break as such but it's part of something more long term. Due to new and exciting circumstances my partner and I are in the process of moving to Cambridge (well, somewhere nearby actually). As part of the initial move to our new location it was only right that we'd checked out what the city had to offer, and come dinner time it was a chance to try out one of Cambridge's independent eateries.
Our chosen destination for dinner was an Italian cafe/restaurant by the name of Cafe Milano. It will probably come as no surprise that we ended up at an Italian diner, and in particular one that served pizza. Indeed if you are a regular visitor to WorksByAdam then you may have gathered I like pizza, as recent visits to popular chain restaurants Zizzi and Pizza Express will testify.
Only ones in?
We visited Cafe Milano on a late Thursday afternoon and we were actually the only diners inside. We could excuse the lack of custom as it was outside peak hours as such, and we did overhear that this establishment does get a lot busier during evenings. Anyway we were not put off this in anyway as we just needed to eat.
What's inside then?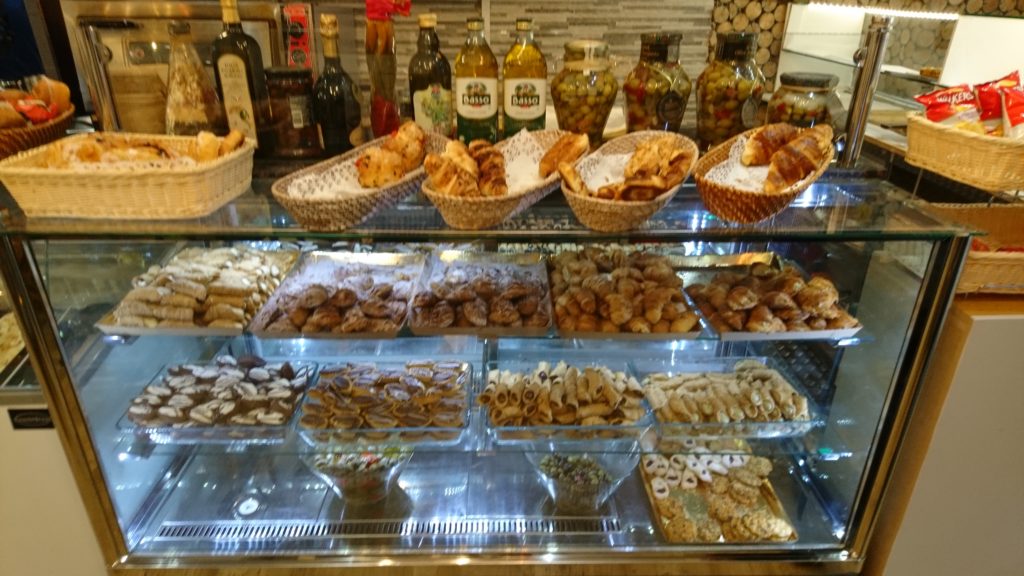 The inside Cafe Milano does feel more of a combined cafe/deli bar, and this is certainly reflected in the range of food and drink available, with a wide selection on offer. If it's a snack or quick treat that you are after then you do have a selection of sweet and savoury items to choose from including cakes, cookies, and gelato ice cream. Of course being an Italian cafe there is the customary selection of coffees, teas and other drinks on offer.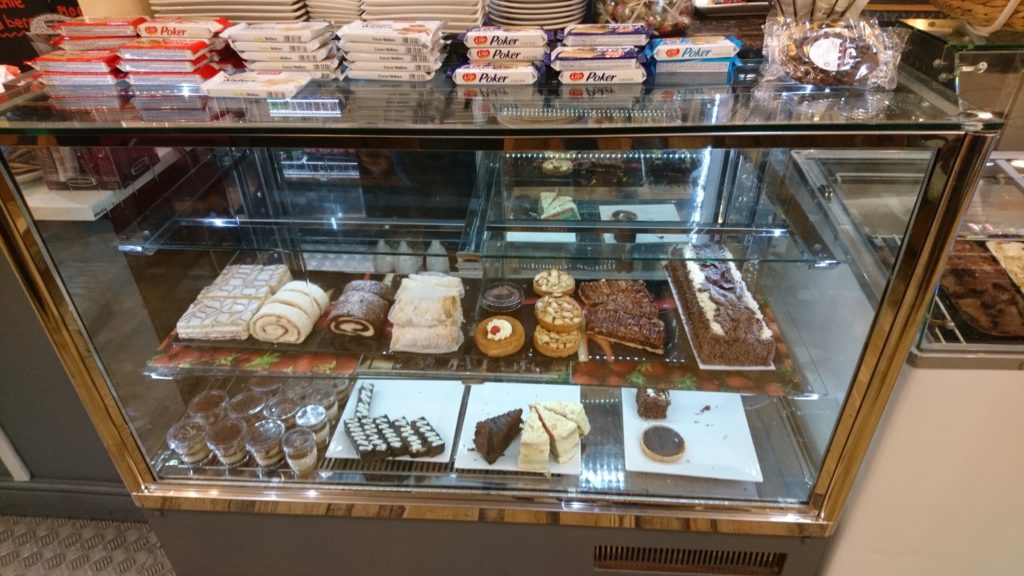 As we sat at our seats waiting for our food orders I checked out some of the venue's interior touches, which include a mix of Italian pictures but also a frame showcasing London landmarks.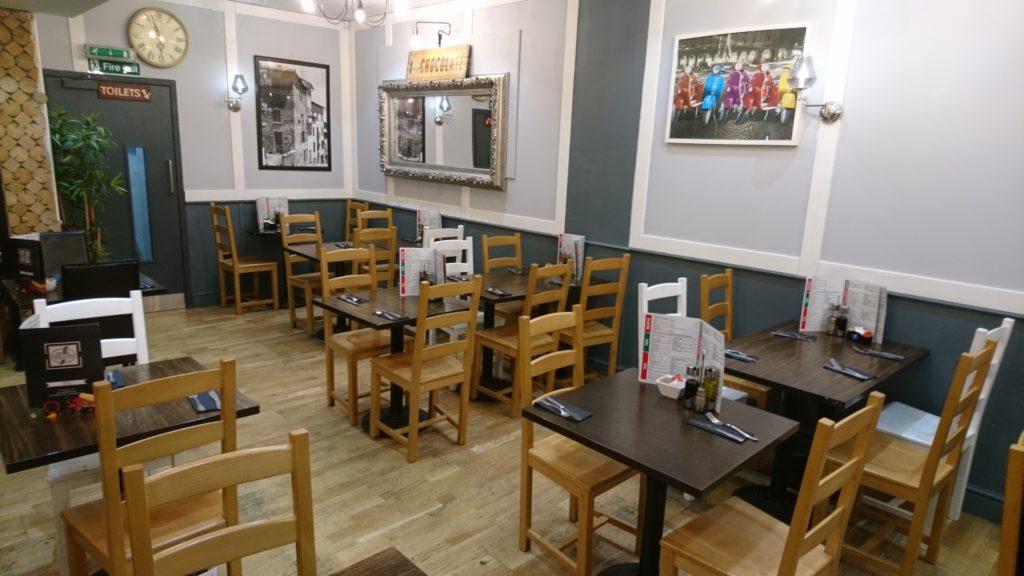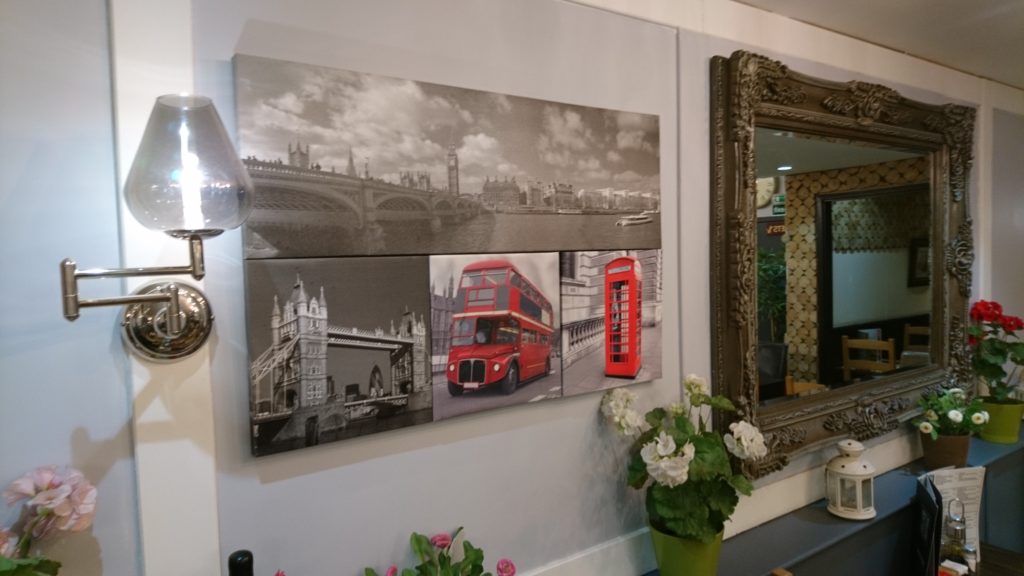 So what of our pizza's?
Now I mentioned about pizza, well obviously this is what we'd both opt for, and at Cafe Milano there is a good range of pizzas for you to choose from.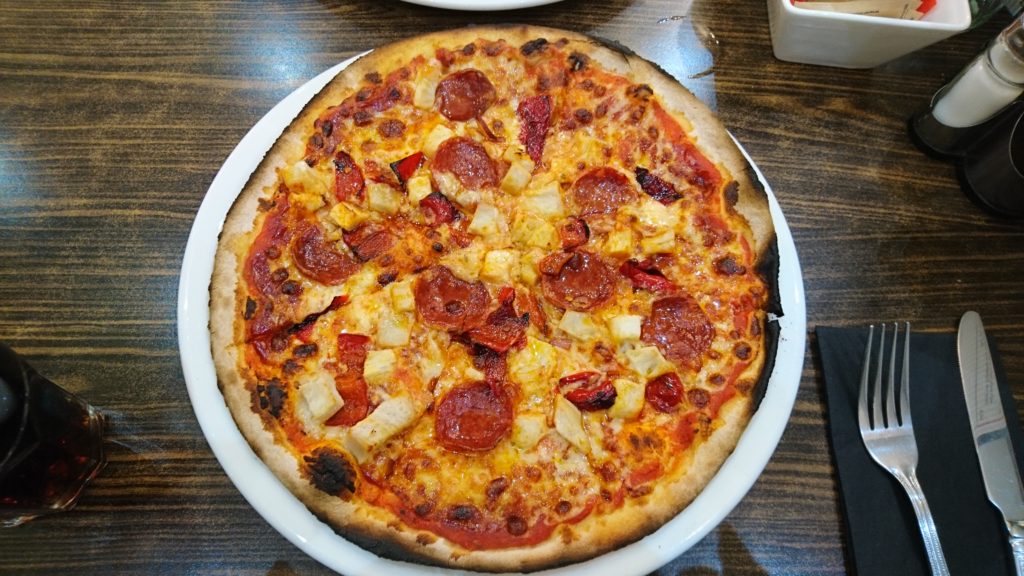 My choice was the BBQ Chicken pizza, consisting of chopped chicken breast, pepperoni, peppers and BBQ sauce.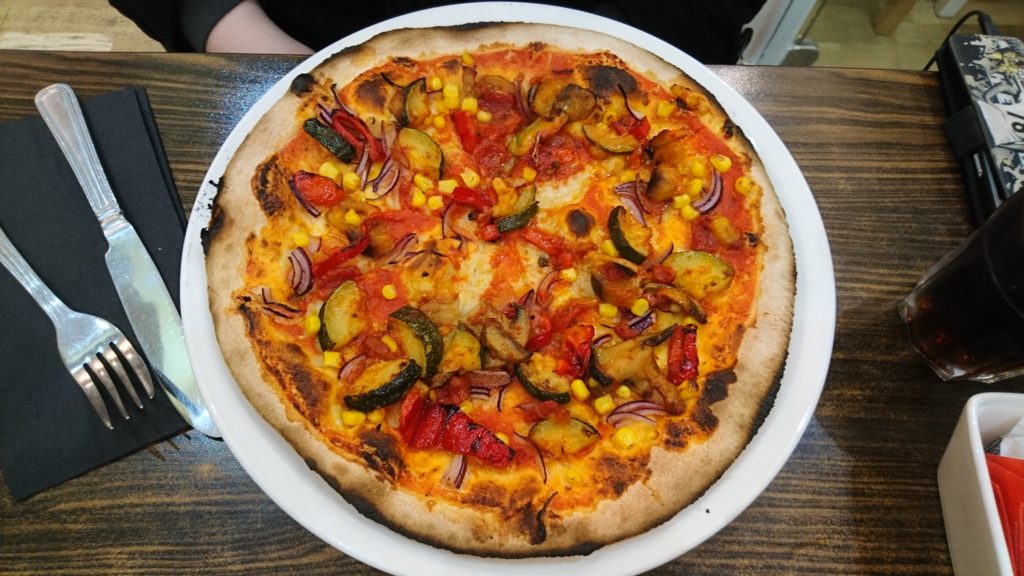 My dining partner ordered the Vegetariana pizza, consisting of tomato sauce and mixed vegetables, but altered for vegan requirements – so no cheese.
Both pizzas did arrive burnt on the edges, but we didn't mind this. What really mattered to us was how they tasted. My BBQ Chicken pizza was tasty enough, and the Vegetariana pizza was good as well. That said though both pizzas were perhaps a bit overcooked as they were a bit tough to cut up, but this did not affect the flavours though so only a minor niggle.
Overall thoughts
I will openly say this was not the best pizza that I've had, and yes it was slightly tough to eat, but overall it was not bad. It did feel a bit wired eating at Cafe Milano when it was rather quiet, but if this was purely down to the time of day then that's understandable. I will be happy to make another visit to Cafe Milano sometime soon, hopefully at a busier time to get a better atmosphere.
Address – 62 St Andrew's St, Cambridge CB2 3BZ