Introducing TravelsByAdam
Posted on
If you've read the articles on this blog you will have noticed that most of the posts on here relate to food and leisure, and with an upcoming holiday in Europe that was approaching this got me thinking about whether these types of posts look out of place here on WorksByAdam. In the end I came to the viewpoint that they are out of place here and that I should take the opportunity to create a new website where such articles would be better situated and position them in a better way than I can here.
And that is exactly what I've done!
Introducing TravelsByAdam, my new blog focusing on travel, food and leisure.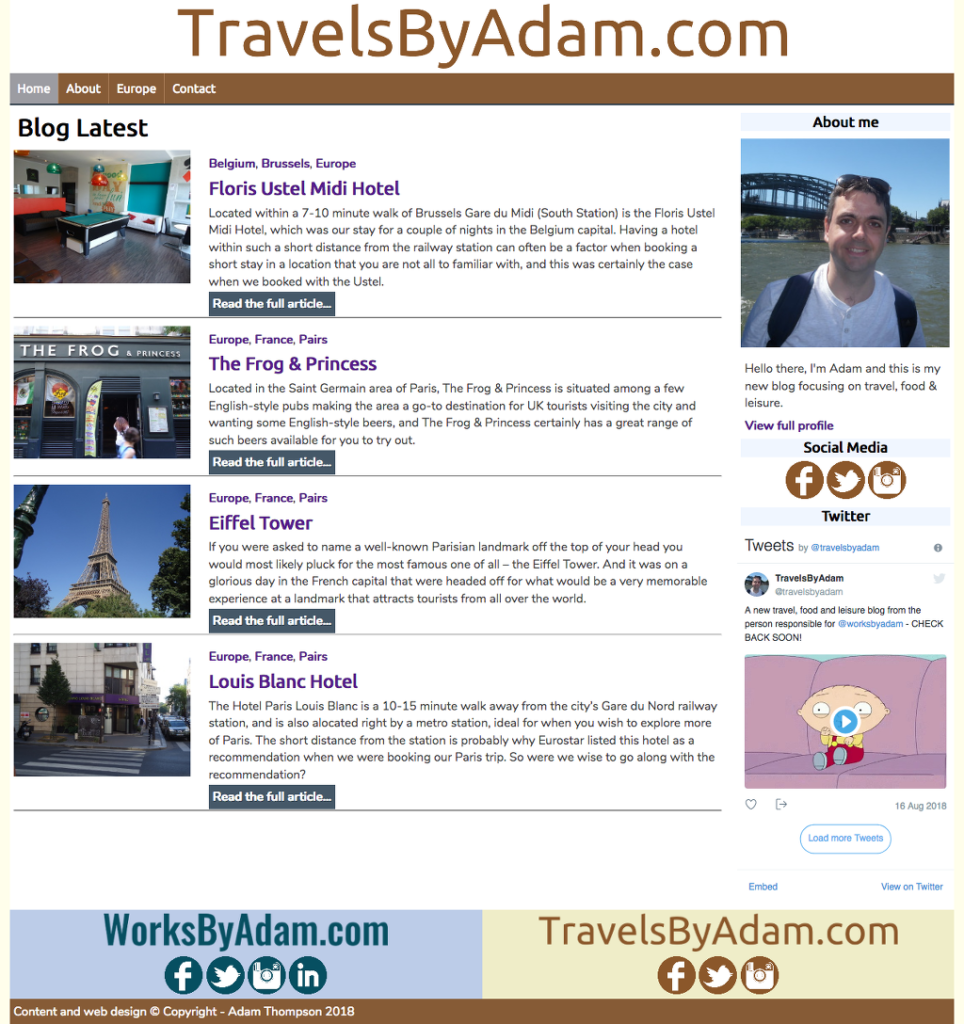 TravelsByAdam will over time feature a wide range of posts and articles covering many aspects of travel, food and leisure. I hope to include posts on the following:
Pubs and bars – expect several posts relating to micropubs
Restaurants
Hotels
Transport – mainly domestic transport
Leisure
Tourist attractions
So what's happening to WorksByAdam?
The good news is that WorksByAdam is here to stay. I'll be using this opportunity to re-focus WorksByAdam for it's original purpose – as my online showcase. I do have a few projects lined up in the future so you can expect these to be featured over time, with TravelsByAdam being the first new project to be featured in due course (further development on that is to be completed first though). Oh, and any guest posts that I write for other websites/blogs will continue to be featured here on WorksByAdam.
Exciting times!