Dolcino Nottingham Bloggers Event
Posted on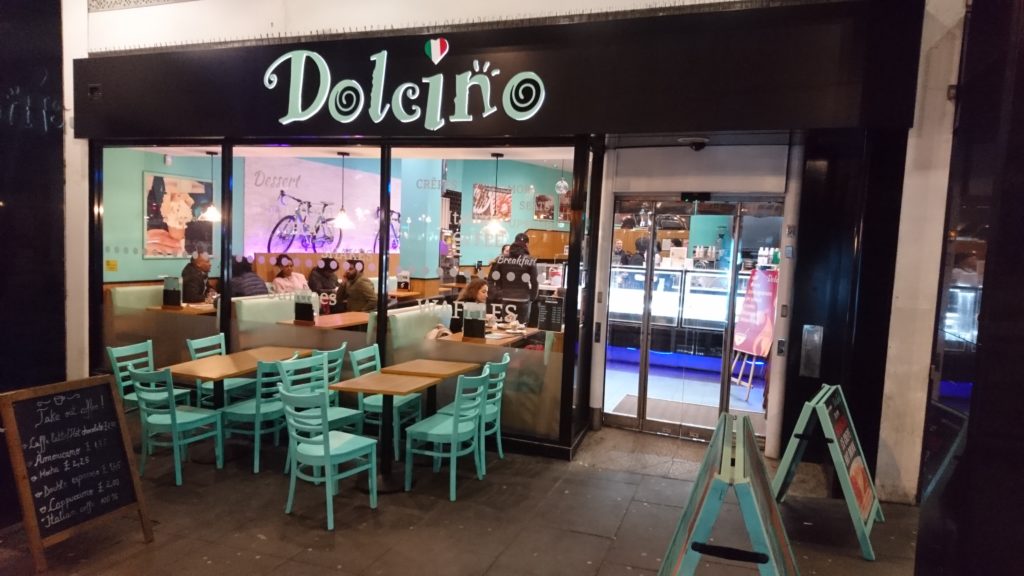 On 16th February 2018 I joined several fellow bloggers in the East Midlands for a special event at independent dessert shop Dolcino in Nottingham, where we would sample a selection of sweet treats that are made by the shop.
Now I should first of all state that I don't normally venture out to dessert shops mainly because I very rarely have a sweet treat anywhere other than normal meal time at home or at a restaurant, and if I ever fancy a cold sweet treat as such then I would normally opt for just plain vanilla ice cream. However I am trying to get out of that comfort zone as such, and therefore saw this type of event as an opportunity to do just that.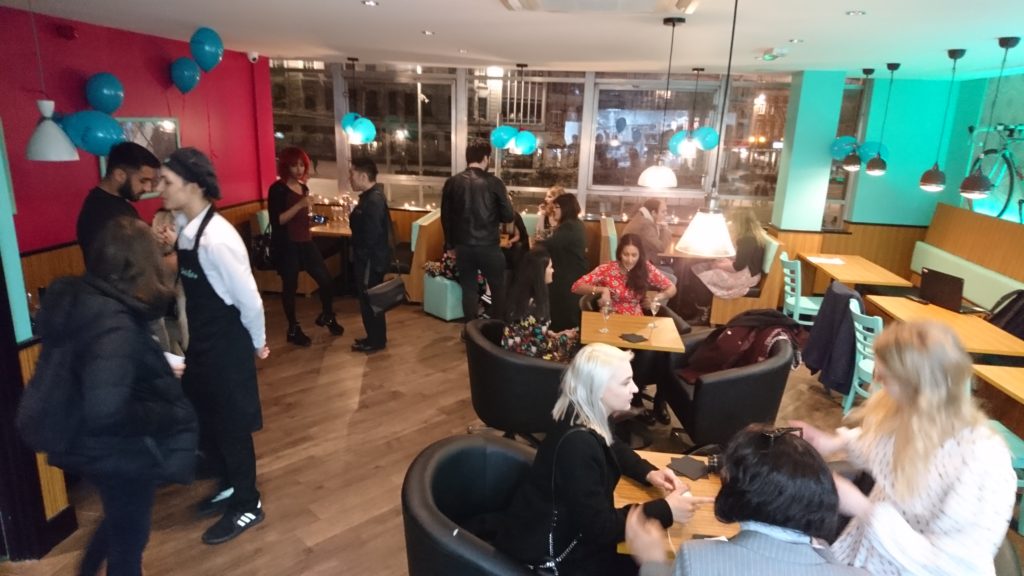 Anyway upon entering the premises we headed over to the upstairs room where the event would take place, and we're greeted by event organiser Ka-Ho Jake Leung who was very welcoming to myself and all the other bloggers that attended the event.
Sweet Tuck-in
After the initial welcomes and complementary drinks it was time for our first dessert of the night – a Unicorn Sundae, which consisted of Smarties, strawberries, vanilla, & bubblegum gelato, raspberry coulis and whipped cream. Considering the fussy eater that I normally am I was mightily impressed with this dessert, and it was my first time having bubblegum gelato which I really liked.
Now the owner speaks
At this point I was already looking forward to the next dessert, but before then we were treated to a talk from the owner of Dolcino, Francesco Arcadio. Here Francesco gave a presentation on the history of Dolcino as well as explaining the difference between gelato and standard ice cream. Now to anyone none the wiser gelato looks just like any other ice cream, but in fact it's different. Gelato uses less sugar and less fat than normal ice cream, and also uses less air which means it won't melt as quickly as normal ice cream.
Seeing gelato made for ourselves
After the talk we were invited to see for ourselves first-hand how Dolcino make their gelato. Some of the bloggers took up the offer and went into the kitchen for the demonstration while the rest of us (myself included) watched the gelato-making process through the glass walls in the function room. In this case we would see the making of caramel and Twix gelato, and we would be given a pot of this to enjoy afterwards.
The Caramel and Twix gelato would be another new item for me (still outside my comfort zone), and again I enjoyed this sweet treat. Shame we were only given 1 pot each but I suppose we can't be too greedy, and besides that there were more dessert items to come.
Shake it
Our next item to try out was an Oreo Lux Freakshake, consisting of Oreo gelato, Oreo biscuit, fresh milk, chocolate sauce and whipped cream. At this point I am well outside my comfort zone as this is another item I wouldn't normally go for – I'm not keen on milkshakes as a rule. The freakshake was OK actually but I personally won't be rushing back for another one soon – suppose that these shakes, or any milkshake, just ain't my thing.
More waffle (of the tasty variety)
Something that was far more enjoyable for me (though sadly I didn't take a photo of this) was our final sweet treat of the night – an American Blueberry Waffle (with blueberries and maple syrup). This was really tasty (although I left the whipped cream), and as such I would definitely have this item again.
Interior features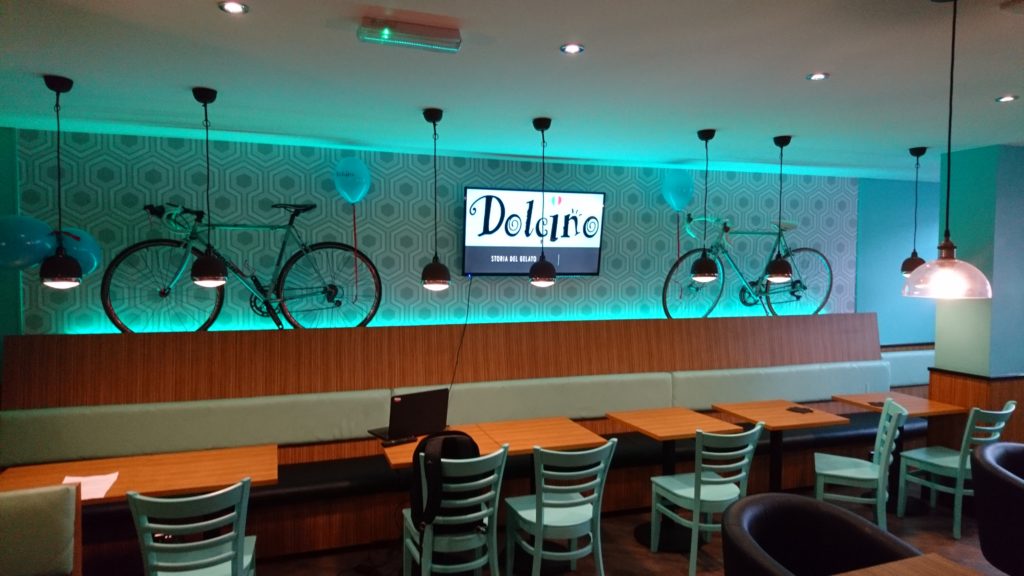 There are a some things about the interior of Dolcino that are worth mentioning. In the upstairs function room there are a couple of pushbikes attached to the wall, and there are more pushbikes in the main area as well as an old motorbike. These interior touches do add a lot of character to the venue, but there is also a personal story behind the bikes. In the earlier talk founder Francesco mentioned that you should enjoy life but also get active, and this is something that I completely agree with.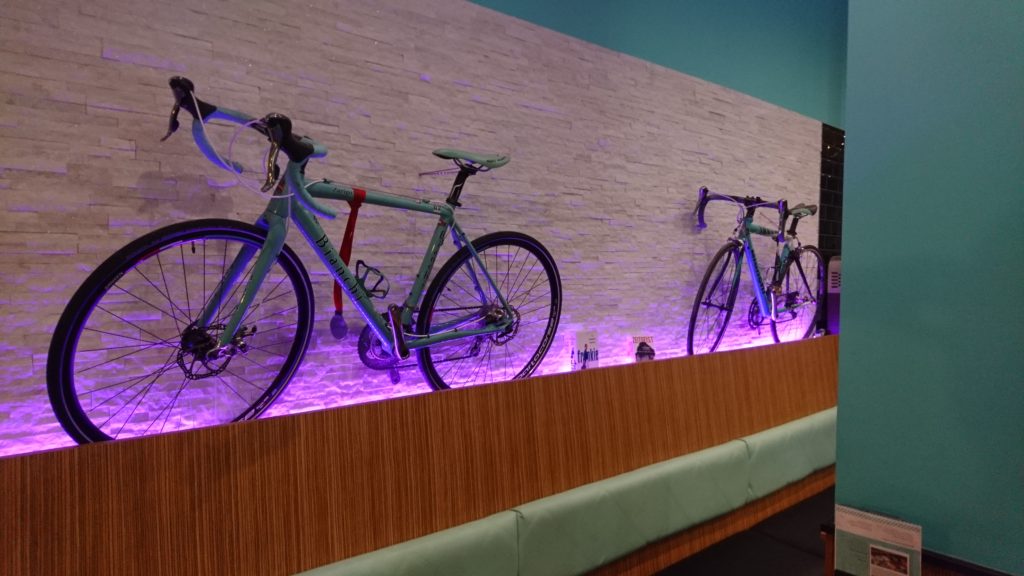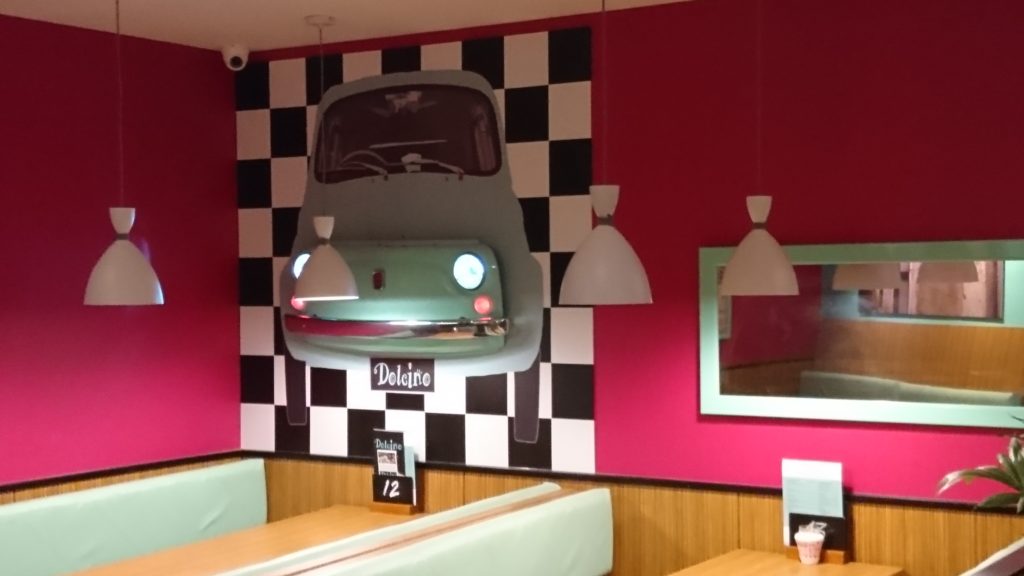 Overall thoughts
This was an absolutely fantastic event for several reasons – the desserts were great, the venue was superb, the hosts were fantastic. I particularly found the talk by Francesco rather interesting, especially when learning the difference between gelato and standard ice cream.
A huge thank you to Francesco and the rest of the Dolcino team for a fantastic event, and I look forward to paying another visit soon for some lovely gelato (yum yum). Thanks also to Ka-Ho Jake Leung for organising the event for all the attending bloggers – your efforts certainly paid off with the number of bloggers in attendance.
Address – 7 Beastmarket Hill, Nottingham NG1 6FB
Website – http://dolcino.co.uk/
Facebook – https://www.facebook.com/DolcinoNottingham/
Twitter – https://twitter.com/DolcinoUK
Instagram – https://www.instagram.com/dolcinouk/
Disclaimer – All food and drink items were provided free of charge for this event, however all views in this review are 100% my own and not influenced by any incentives provided.