Cambridge Beer Festival 2018
Posted on
Having made several trips to both of Derby's annual beer festivals over recent years I've always intended to visit such an event outside of Derby, but I've just never got round to trying out another beer festival. As luck would have it on a weekend visit to what will be my new homeland, I would get the chance to visit Cambridge's annual beer festival – and this is exactly what I did one weekend in May 2018.
Being a new beer festival for me to visit I would be keen to see how Cambridge's event compares to Derby's events, not that it should matter really as all events will be different and have their own plus points – but for me it would interesting to compare nevertheless.
At first glance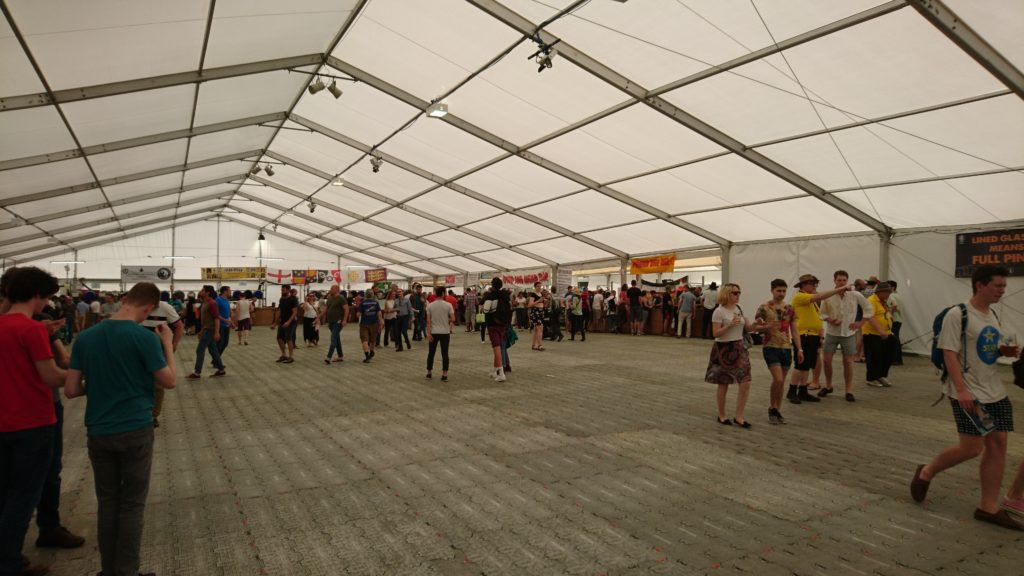 Upon entering the Cambridge event (which BTW was free to enter for CAMRA members like myself) the first thing that struck me was the sheer size of the event – taking place at Jesus Green, a park in the northern part of central Cambridge. Indeed the Cambridge event makes full use of the green but also uses a huge marquee so there is plenty of space available for you to drink both indoors and out, and it was a good thing too as it was scorching hot on our visit – no wonder the outdoor green was literary covered with punters.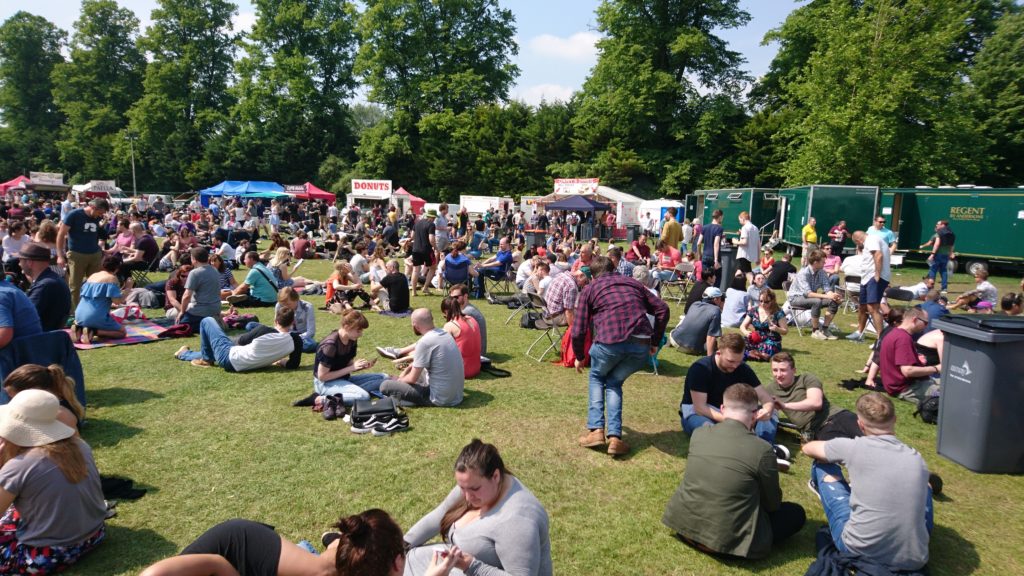 Time for a drink
As with all good major beer festivals there was plenty of choice available for drinkers of all tastes. A good selection of beers from various breweries up and down the country were on offer including (according to the event programme) breweries from Derbyshire (to my personal delight) – not that this would influence my choice one bit! In-fact with it being such a hot day, coupled with me having made a 2 hour drive from Derby earlier in the day (don't worry, there was no more driving done from here. I took the bus to the festival and back – DON'T DRINK AND DRIVE!!!) I would only have 2 pints in total (yes, a bit lightweight I know).
One thing that I did notice on my visit was that several barrels appeared to be out of use. Was it that these barrels were empty (it was busy), or were they simply being saved for later on in the day? Not complaining at all here – just curious.
Other drink options were also on sale including ciders, perrys and continental beers, plus soft drinks – which I certainly needed during the day.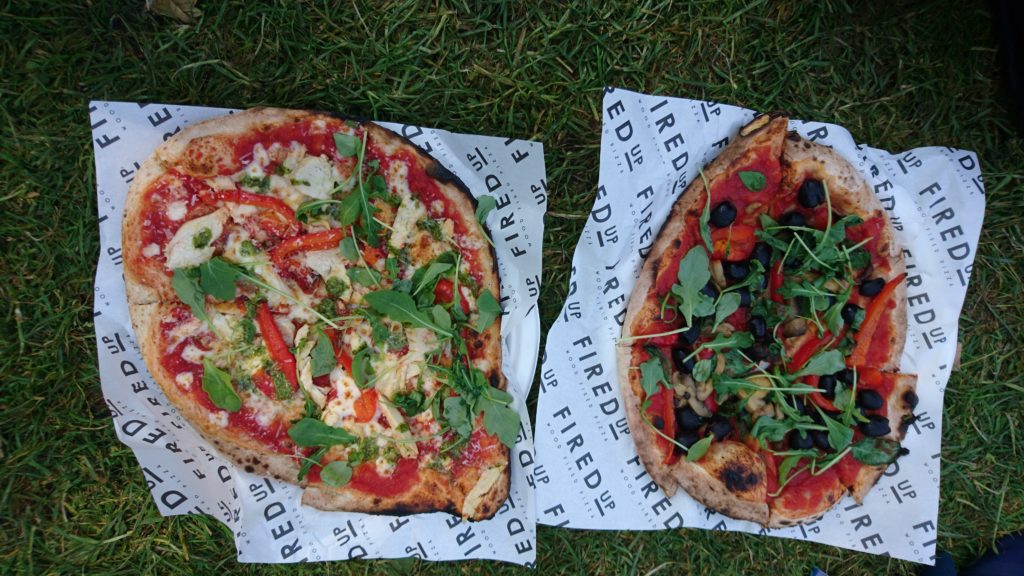 There were also plenty of food stalls at the event, and we certainly made use of the pizza stall that was operating – and a good choice this was, both of our pizzas were good.
Bonus points
At this point I'll mention a couple of features at the Cambridge event that I really liked:
Card / Contactless payments – I'm one of a growing number of people who are looking to move away from paying with cash, and as we gradually move towards a cashless society it's great to see that event such as Cambridge Beer Festival offer cashless payments for drink sales. Granted not all stalls would have had cashless payment facilities (to my knowledge, please correct me if wrong), but overall having such a facility as a fantastic plus point. Hopefully all major beer festivals will have cashless payment facilities in the future.
Glass washing facilities – Often at beer festivals you'll be using the same glass for several drinks, so it's great that Cambridge Beer Festival had a washing facility available for punters to wash their glasses before ordering their next beverage. Even better was that thanks to the hot weather the glasses did dry rather quickly.
Overall thoughts
I've always enjoyed going to big beer festivals, even if up to now they've only been in Derby, and I've always wanted to go to one further afield – and what a beer festival to go to for my first one outside of Derby. Plenty of beers available and a fantastic location for the event so much space to play with, and the glorious hot weather certainly helped to bring lots of thirsty drinkers along – no wonder there was little space to sit on the green.
I thoroughly enjoyed visiting Cambridge Beer Festival and will be looking forward to next year's event.
Website – https://www.cambridgebeerfestival.com/
Facebook – https://www.facebook.com/CambridgeBeerFestival
Twitter – https://twitter.com/cambeerfest
Instagram – https://www.instagram.com/cambeerfest/